Sillicon Rubber Heaters
Introduction
Silicone rubber heater is made of silicone rubber and glass fiber cloth are compounded sheet, Silicone rubber heater has good flexibility, can be associated with an object to be heated is close contact; the heating elements of nickel alloy foil processing form, more uniform heating. In this way, we can let the heat transfer to any desired place.
Features
1. Can be used in wide range of ambient temperature.
2. Fast heating,high thermal and efficiency.
3. Safety & high reliability.
4. Effective constant temperature.
5. Long service life.
6. Support customized.
7. Low cost solution.
Applications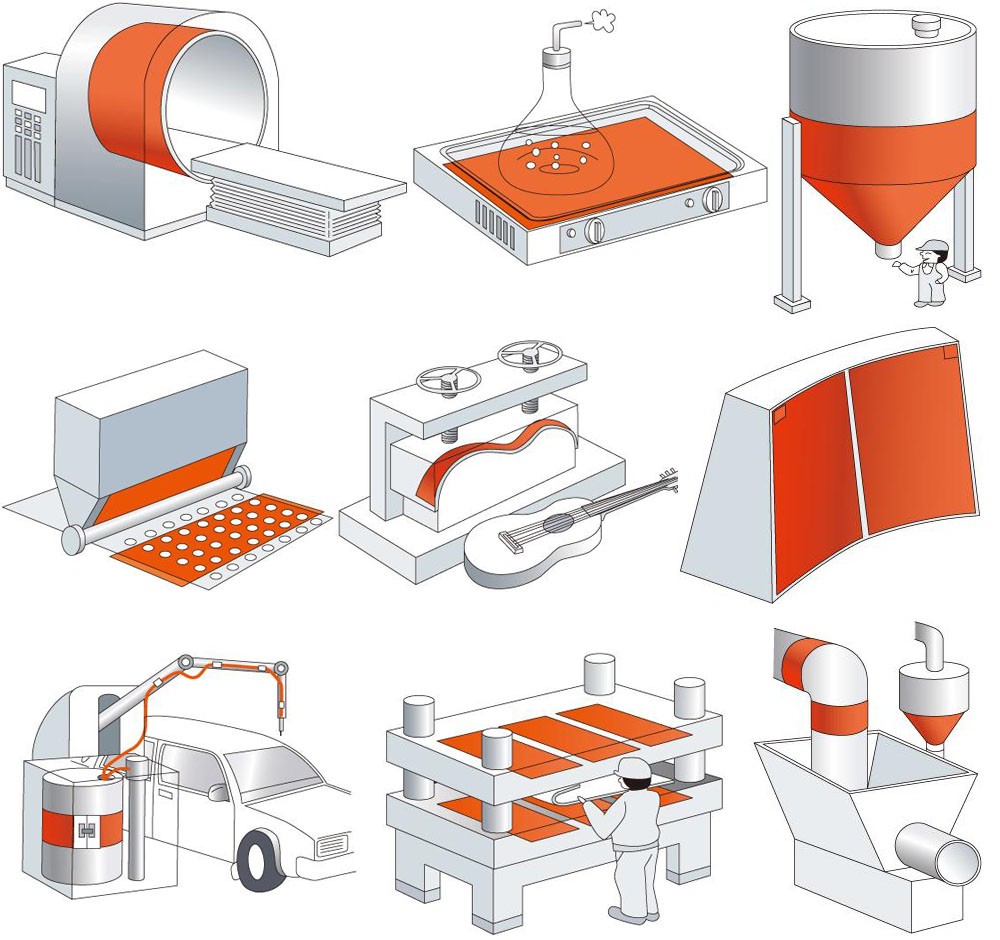 1. Industrial equipment, pipelines, barrels, tanks, etc.
2. Outdoors telecommunication equipment
3. Medical equipment and devices
4. Outdoors electronic devices
5.Thermal imaging of imaging equipment
6. Case protection under cold and moist environment
7. Industrial ovens and thermal processing equipment
8. Ventilator supports
9. Laminating equipment
10. Vessels
Order Guider
1、Length * width * thickness
2、Power voltage
3、Lead length,
4、With thermocouple
5、plug needed or not
6、whether it needs adhesive
Contact: Mr. Nguyễn Xuân Tài - 0913.554.030